NOTE: New ProImage 4.0 demos will be available soon!
Download the NEW ProImage 1.6 demo
and try it for yourself!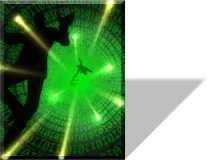 The demo is an interactive program with multiple buttons that call the ProImage editor in different modes of operation.
It illustrates some common applications of ProImage as well as the reusability of the editor within the same application without recoding.
Also included is a wizard that uses the ProImage Image Assembler to build a composite photo ID with data, a photo and a scanned signature.
Both the "Classic" ProImage Editor interface and the new "PowerToolbar" version of the ProImage editor are shown and you can easily switch between the two.
This new demo includes the ability to resize the Visual Target (Cropping) System with the mouse, the FreeHand Crop feature, the TrueView Image protection and the SmartImage Clipboard.
There are two versions of the demo. One has the ProImage developer help files with it, the other does not (you can view the files online here at the website)
Click here to download the New ProImage Version 1.6 demo with documentation
(this download is 9.86 MB).
Click here to download the demo without the developer documentation
(this download is 4.29 MB).
Click here to download the help files only
(this download is 5.56 MB).
A note about ProImage 4.0
This is a FREE update if you purchased ProImage (or the upgrade to Version 3.x) in the last 12 months. Check your E-mail if you think you are eligible as you should have already received new download and registration information.
Click one of the secure links below to purchase licenses or upgrades
The new Version 4.0 installers are available for download now. Check your Version 4.0 registration E-mails for details.