NOTE: New ProScan 4.0 demos will be available soon!
Download the NEW integrated ProScan - ProImage demo and try it for yourself!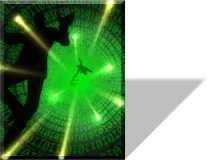 The demo application is a Clarion generated program with buttons that call ProScan.
The three different demo browses show storing the scanned images in TIFF files managed as:
* External files
* Blob fields attached to the parent table
* Blobs with ProScan Blob Automation
The new demo features full integration to ProImage. This means that you can scan images and send them into ProImage for editing - or add photos processed by ProImage into your ProScan TIFF. It also shows off the new "Shuffle" feature (to rearrange pages) and includes the new TIFF Navigators
There are two versions of the demo. One has the ProScan and ProImage developer help files with it, the other does not (you can view the files online here at the website)
Click here to download the new integrated ProScan/ProImage Version 1.5 demo with documentation (this download is 18.3 MB).
Click here to download the demo without the developer documentation
(this download is 7.85 MB).
Click here to download the ProScan help files only
(this download is 4.97 MB).
A note about ProScan 4.0
This is a FREE update if you purchased ProImage (or the upgrade to Version 3.x) in the last 12 months. Check your E-mail if you think you are eligible as you should have already received new download and registration information.
Click one of the secure links below to purchase licenses or upgrades
The new Version 4.0 installers are available for download now. Check your Version 4.0 registration E-mails for details. (NOTE: Version 4.0 users can download the 4.01 update again from the same URL as the 4.0 release.)