Download the ProPath demo and try it for yourself!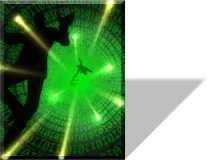 This demo is a composite installation of the six compiled demo applications that ship with ProPath.
Each demo is a Clarion generated program with ProPath added to it. The demo programs show ProPath technology in use to redirect the data and INI files into different UAC safe locations.
The CSIDL, Windows Registry and External INI Control File methods are all used.
Some demos also show off the ProPath First Run technology. They allow you to confirm or change the data paths and even run a secondary setup procedure that allows the user to change settings before the program starts.
Note - a new demo for ProPath 4.0 will be available soon
The demo also installs the ProPath help file.
Click here to download the ProPath Version 1.4 demo with documentation (this download is 8.13 MB).
Click here to download the ProPath help files only
(this download is 5.55 MB in a .ZIP file format).
Note: If you have problems running the .chm help file downloaded in the ZIP file, you may need to "unblock" the extracted file. See this Microsoft tech note for help.
Note: All our installer downloads are digitally signed and certified Virus Free!